Teaching Open Source wiki
The Teaching Open Source wiki "serves as a neutral collaboration point for everyone involved in Teaching Open Source": this is an excellent initiative. Resource about learning Open Source development are scattered in various places and communities and I hope that this wiki will grow into a useful central repository.
They are using MediaWiki for the wiki, and Sam Ruby's excellent Planet Venus aggregator to provide an aggregated feed about Open Source teaching. My only regret is that they did not consider integrating a social network from day one, like my colleagues did at OpenSocial.org: Shindig PHP is open source, and should not be too hard to integrate.
If you want to start learning Open Source development, I highly recommend the book Producing Open Source Software by Karl Fogel, as a good way to get started.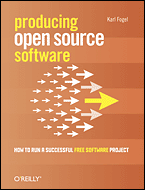 Tags: opensource, wiki